Diocesan Pilgrimage to Lough Derg
When:
21st June 2019 – 23rd June 2019
all-day
2019-06-21T00:00:00+01:00
2019-06-24T00:00:00+01:00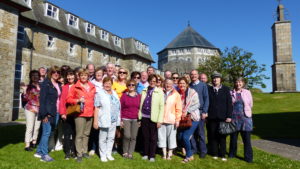 The Elphin diocese's fourth annual three-day pilgrimage to Lough Derg will take place from Friday June 21st to Sunday June 23rd 2019.
As well as praying for our personal intentions we will invoke God's blessing on our parishes and diocese.
Persons interested in participating are encouraged to forward their name, email address and / 0r mobile numbers to Justin Harkin for inclusion in the 2019 Pilgrimage Reminder Service.
Justin can be contacted on his mobile: 087 6171526 or via email: justin@elphindiocese.ie