Parish Pastoral Councils – Resources
Introduction
It is the policy of the Elphin diocese that each of the diocese's thirty-seven parishes have a single Parish Pastoral Council.
A Parish Pastoral Council (PPC herein) is a consultative body of the faithful, representative of the whole parish community, willing to work actively in close partnership with the priest(s) of the parish to further the mission of Christ and his Church in the parish.
Constitution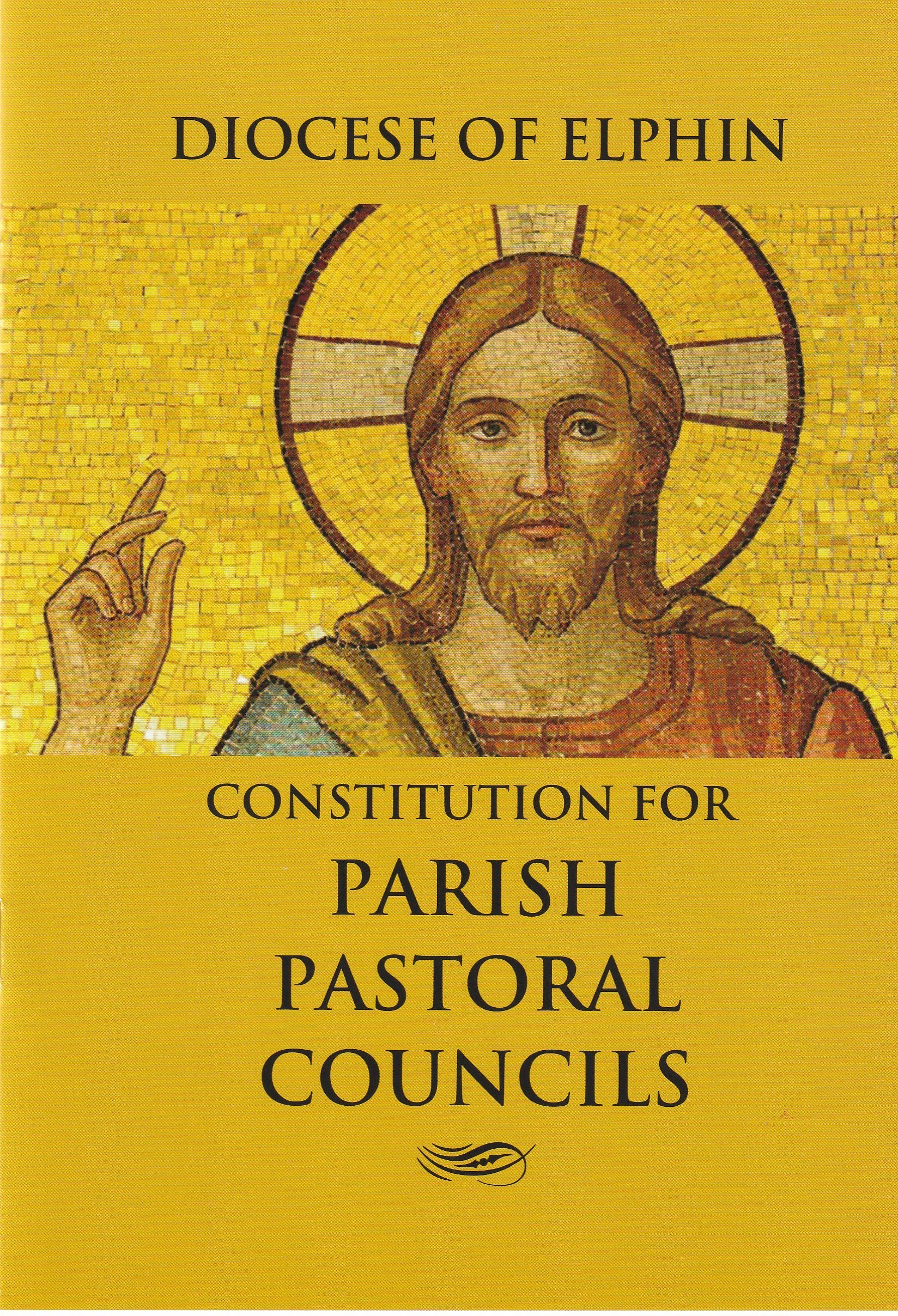 On the Feast of St. Brigid (February 1st) 2020 Bishop Kevin published a new template constitution for PPCs, i.e. following a consultation with existing Pastoral Councils. This template and Bishop Kevin's introduction to same can be accessed by clicking here.
A pdf version can also be downloaded by clicking here: PPC Constitution
Printed copies are available from Justin Harkin. See below for contact details.
Prayer Resource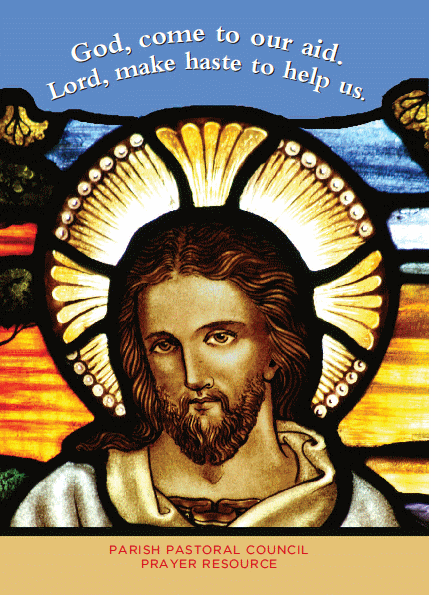 In December 2016 the Elphin Diocese's Pastoral & Faith Development Services published a prayer resource to support prayer at the beginning of Parish Pastoral Council Meetings.
The resource was piloted by the Parish Pastoral Councils of the following parishes: Ardcarne, Aughrim, Ballintubber-Ballymoe, Boyle, Castlerea Fairymount-Tibhohine, Frenchpark-Ballinagare, Kilgefin, Roscommon, Rosses Point, St. Anne's Sligo and Strokestown.
For more information, copies etc. please contact Justin (see contact details below).
Support for New & Existing Parish Pastoral Councils
Tailored Workshops available. Please contact Justin (contact details below).
Discussion Documents
The following ten discussion documents have been designed for use during PPC meetings, i.e. with a view to supporting discussion and positive pastoral outcomes for parish communities. They were developed by The Pastoral Renewal Team of the Kerry Diocese and are shared with the PPCs of the Elphin Diocese with permission. We graciously acknowledge the Kerry Diocese's Pastoral Renewal Team's generosity.
Discussion Document 1 Enhancing The Experience Of Saturday Evening / Sunday Morning Mass
Discussion Document 2 Sharing Faith With Children
Discussion Document 3Parish Communications
Discussion Document 4 Care For The Elderly
Discussion Document 5 Inviting All Parishioners Into Ministry
Discussion Document 6 Celebrating Cultural Diversity
Discussion Document 7 Occasions to Extend Welcome And Build Community
Discussion Document 8 Fostering Faith & Spiritual Development of Adult Parishioners
Discussion Document 9 Corporeal & Spiritual Works Of Mercy
Discussion Document 10 Identifying Actions to Promote Care of the Earth
For more information, support etc. please contact:
Justin Harkin
Diocese of Elphin
Pastoral & Faith Development Services
Rooms 2 – 4,
St. Coman's Club,
Abbey St.,
Roscommon.
F42 YT51.
Email: justin@elphindiocese.ie
Mobile: 087 6171526
Office Phone: 090 666 5491
Recent Publication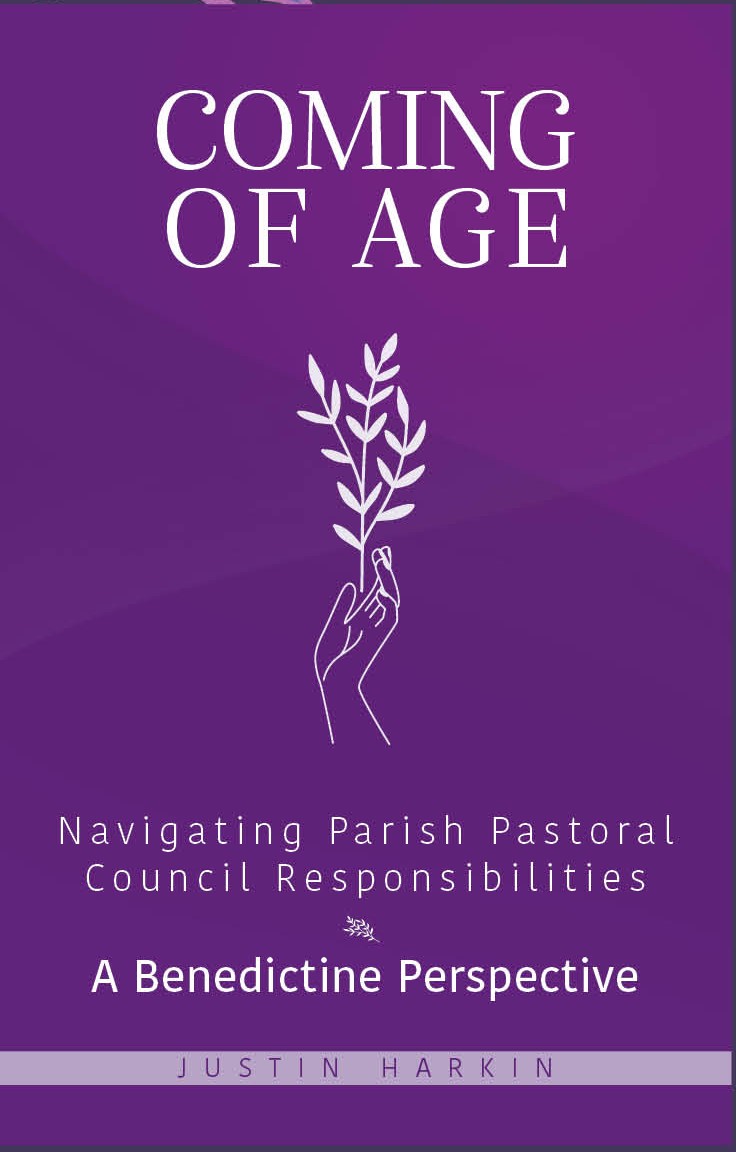 In May 2021 Veritas published a book written by Justin entitled Coming of Age – Navigating Parish Pastoral Council Responsibilities – A Benedictine Perspective. This is available from Veritas: www.veritasbooksonline.com
Last Updated: 30/08/2021