Volunteers for Globe House, Sligo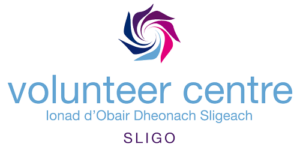 The Volunteer Centre in Sligo are looking for volunteers who can give some time to befriend residents from Globe House in conjunction with Diversity Sligo.
Do you have 1 or 2 hours to share in a week? Volunteers are invited and will be matched in a befriending role with a resident of Globe House, the accommodation centre for asylum seekers.
Volunteer Role includes: Accompanying and showing the person the various shops, and services around town such as second hand shops along with places of interest like the library, historical landmarks, where art exhibitions & events are held, maybe taking a walk by the lake or river, and or accompanying a resident at free events, etc. A central part to the role includes 'mutual sharing'; chatting, listening, and introducing residents to Irish culture and customs while sharing in the story and culture of where the resident comes from.
Anyone interested can phone us on 071- 911 1042 or contact us on our website by registering your interest to volunteer on http://www.volunteersligo.ie/