Advent Online Scripture Sharing Group
Invitation
Ever considered being part of a small group that commits to meeting weekly during Advent for a half hour / forty minutes to pray, reflect and chat together?
Would you consider joining such a group online as part of your 2020 Advent Spiritual Exercises? Newcomers to this form of prayer especially welcome!
The Elphin diocese shall be facilitating two groups:
(i) a morning group – 11 – 11.30 am, Thursdays 26th November & 3rd, 10th & 17th December,
(ii) an evening group – 7.30 to 8 pm on the four Sundays of Advent, i.e. 29th November, 6th, 13th and 29th December.
These meetings will use the web-based video conference app, Zoom, and where numbers exceed ten we plan to use the break-out room facility to support people speak in small groups.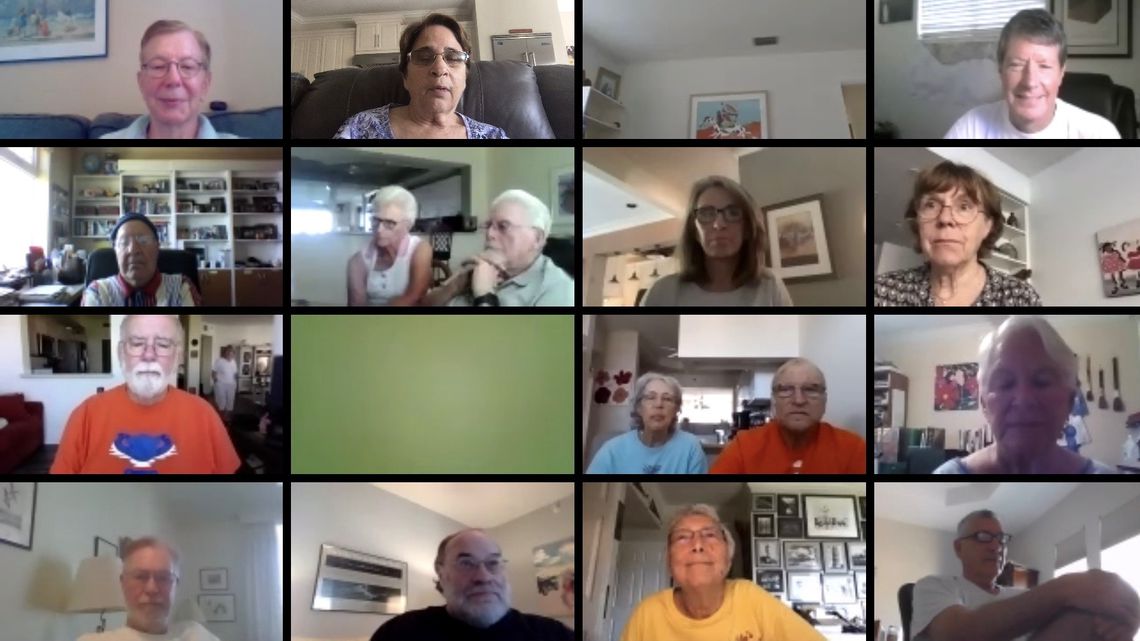 The Zoom details for all meetings will be:
Link: https://zoom.us/j/8761715260?pwd=TTcxUTc1K3FhNTVOTXZrRlBoNEw3Zz09
Zoom Meeting ID: 8761715260
Zoom Password: 270420
Local, Parish & Cluster Groups
The diocese also strongly encourages established Advent & Lenten Scripture Sharing Groups to consider using Zoom or some other web-based video conference app this Advent. Please contact Justin (087 6171526 / [email protected]) if you require support in getting something of this nature established.
Advent Resources
As we shall be operating online some video-based resources will be used to support reflection and conversation.
Past participants, particularly those possess a copy of the Taking Our Hearts to the Lord Advent booklet may also like to have that resource to hand (but this is not essential) and to download this year's Gospel passages and reflections (see button below).
Advent 2020 Sunday Gospel Passages & Reflections
Thank you.
Ends
Updated: 4th November 2020.
Lenten Resources
The diocese provides Lenten Scripture Sharing Groups with two resources.
The first is a short A5 booklet that can be printed on A4 pages (print pages double-sided, flipping on short edge), based on the Prayer of the Church, which group members are encouraged to follow during the course of each weekly meeting. This can be downloaded below or requested via email or text by contacting Justin @ [email protected] / 087 6171526.
Lenten Scripture Sharing Booklet
The second is a series of A4 pages, each containing a Sunday Gospel passage and reflection for each of the six Sundays of Lent. These are read together and discussed as part of the weekly group prayer experience.
Lenten Scripture Sharing Resources 2:Gospel Passages & Reflections
Individuals may also pray privately with these resources.