Reporting a Concern
If you have a Safeguarding concern or wish to report an allegation of child abuse, please contact our Diocesan Designated Liaison Person, who is responsible for receiving/managing concerns and complaints relating to church personnel.
Mary Nicholson and Helen Diskin are the Designated Liaison Persons and will respond promptly and liaise with the required civil authorities, i.e. the Health Services Executive and An Garda Síochána.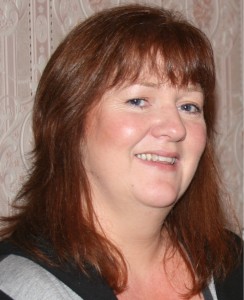 Mary Nicholson, St. Mary's, Temple Street, Sligo. Tel: 086 3750277
Mary Nicholson
Designated
Liaison Person
Helen Diskin, C/O St. Mary's, Temple Street, Sligo. Tel: 087 0516888
Concerns and complaints may also be passed on directly to TULSA (Child and Family Agency) and / or An Garda Síochána.
TUSLA (Child and Family Agency) – Duty Social Work Contact Details
Sligo 0719155133
Leitrim 0719650324
Roscommon 0906637528
Galway 091546366
Athlone 0906483106
Mayo 0949042283

Garda Confidential Service 1800 555 222