Second Deputy Principal Appointed at Summerhill College, Sligo
The Board of Management of the College of the Immaculate Conception, Summerhill, Sligo has announced the appointment of Mr Eoin Moriarty as a second Deputy Principal for the College. Mr Moriarty will take up the post at the beginning of September 2017.
The position has been made possible by changes brought about in the 2017 Budget whereby schools with enrolment figures of over 700 students were granted a second Deputy Principal. Deputy Principals assist the Principal in the day to day management of the school.
Originally from Sligo and a past pupil, Eoin has worked in Ballakermeen High School in the Isle of Man for the last fifteen years as a teacher of English and History as well as working as an Assistant Head teacher for the last four years. He has a Bachelor of Arts (English and History) and Higher Diploma in Education from NUI Galway. He has been involved in and led several areas of School Development Planning and has had a lead role in curriculum development and management.
Responding to his appointment Mr Moriarty said: "I am honoured to be appointed to the post of Deputy Principal at Summerhill College and delighted to be returning home after 15 years in the Isle of Man. I was working in a fully comprehensive school of over 1500 students and have gained a wide variety and range of experience. As a past pupil of Summerhill I am familiar with its history, tradition ethos and am keenly aware of the importance of the College to the young men of Sligo and how it positively shapes their future. I look forward to working with the senior management team, staff, students and parents to continue to provide excellence in education."
Welcoming the appointment, The College Principal, Mr Paul Keogh said: "I want to welcome Mr Moriarty as he joins the senior management team alongside Ms Maura Murphy and myself. Mr Moriarty brings with him significant experience as both a teacher and leader in education and his appointment will have huge benefits for the entire college community."
The Patron of the College, Bishop Kevin Doran, said: "I am very happy to hear that Mr Eoin Moriarty has been appointed by the Board of the College of the Immaculate Conception as Deputy Principal. I want to welcome Eoin as he joins the senior management team at the College. He brings in particular international experience to the role that will be of great assistance to both students and staff in to the future."
The Chairperson of the Board of Management of Summerhill, Dr Michael Duignan noted how "the appointment of Mr Moriarty as Deputy Principal marks another significant milestone in the development of the College."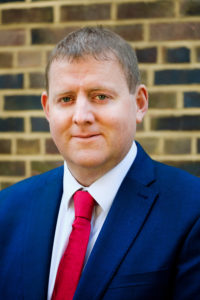 Mr Eoin Moriarty