Welcome for New Principal at Summerhill College, Sligo
The Board of Management of the College of the Immaculate Conception, Summerhill, Sligo has announced the appointment of Mr Paul Keogh as Principal.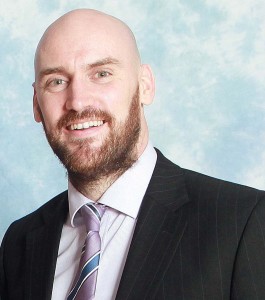 Mr Keogh is a native of Sligo and a past student of Summerhill College. He is a graduate of IT Sligo, GMIT, UCD and St Angela's College/NUI Galway. He is a teacher of Religious Education, Business Studies, Accountancy and Social, Personal and Health Education. Since joining the staff of the College, he has developed the first lay-led college chaplaincy service and has been pivotal in the development of the college's pastoral care structures along with initiatives to promote positive mental health. He has also been at the forefront of developing and leading various youth ministry initiatives at both a national and international level. For the last year Mr Keogh has filled the role of Acting Principal at the College.
Welcoming the appointment of Mr Keogh as the new Principal the College's Board of Management "congratulated Mr Keogh and wished him well as he prepares to lead the College in to the future as a place where educational excellence is found in a truly caring environment."
Responding to his appointment Mr Keogh said: "As a past student of the college, I am honoured to have been giving the opportunity to serve the college community as Principal. I am really looking forward to working with my colleagues on the staff, the students and their parents and indeed the wider Summerhill family to build on the significant progress we have achieved over the last number of years."
The Patron of the College Bishop Kevin Doran said "I very much welcome the appointment of Mr. Paul Keogh as Principal of Summerhill College. Mr. Keogh has already made a very significant contribution to the College in his role as Teacher and Chaplain over a number of years and, during the past year, in his capacity as acting Principal. I feel confident that, under his leadership Summerhill will continue to be a centre of educational excellence inspired by the Gospel. I wish Mr. Keogh every blessing in his new role."
A Past Student, Mr Tom MacSharry Chair of Sligo Municipal District, Councillor Tom MacSharry said: "I would like to congratulate Mr Keogh on his appointment to the role of Principal of Summerhill College. He is a natural leader with vision for the future of the college. He enjoys the confidence of students, staff and parents and I wish him the best in his role."
Welcoming the appointment Mrs Eileen Ryan, Chairperson of the Parents Association said: "On behalf of the Parents Association of Summerhill College we would like to congratulate Mr Keogh on his appointment as principal of the school. We have worked closely with Mr Keogh over the past year and have received his support and advice in all our endeavours. We hope now to continue to foster and develop this relationship and to support the school, its staff and students in whatever way we can. On behalf of the association I wish him all the best in his role as principal."