Reading and Praying with Saint Paul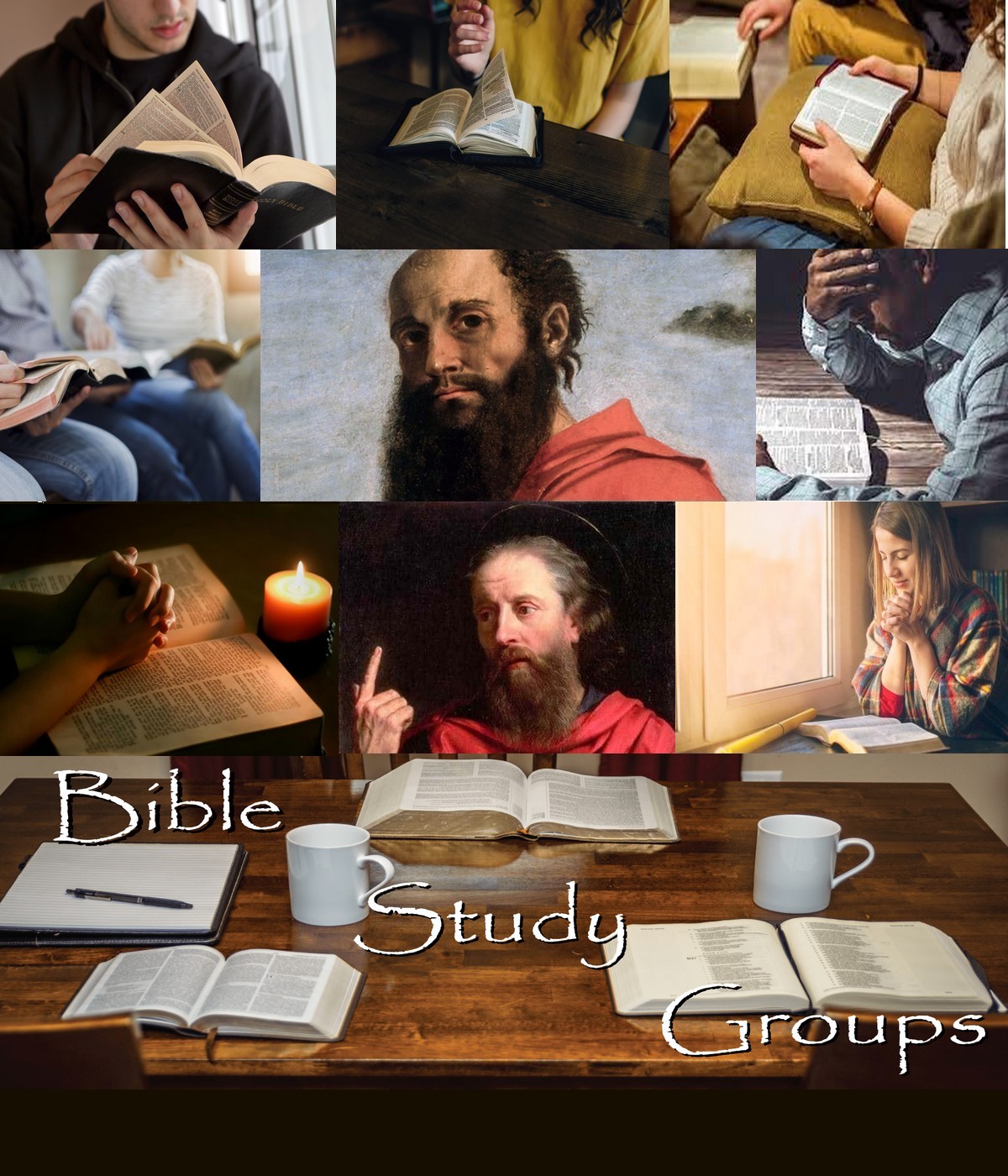 IN-PERSON OPPORTUNITY
Introduction
From mid-September to late October a number of Bible Study /Scripture Sharing Groups will form in many parishes throughout the diocese. The majority will range in size from seven to fourteen adults, women and men who enjoy discussion, learning and reflection.
Following on from a highly successful and enjoyable pilot initiative in four parishes (St. Joseph's Sligo, Ballinameen, Castlerea and Roscommon) this year's initiative will focus on the person of St. Paul and his letters to the Thessalonians and the Galatians.
Each group will be accompanied by a trained facilitator and catechist and in so far as resources permit each participant will receive a loan copy of a bible and a short booklet to support their engagement over the five weeks of the initiative.
What makes this initiative very interesting and engaging, in addition to the gentle learning, is the way it helps participants reflect on our own lives and challenges, our image and experience of God and our understanding of the world we live in. It is also customary for participants to take a few minutes in prayer together before concluding each meeting.
You are most welcome to join a group, spaces permitting, on a 'come and see' basis, especially if the following objectives speak to you?
Objectives
* To help participants come to know St. Paul as a friend and spiritual advisor
* To encourage and support bible reading (bibles will be provided)
* To stimulate learning and faith-enquiry in a gentle, light-hearted and non-threatening way
* To offer insight and generate discussion as to St. Paul's relevance for our lives
* To support short periods of group prayer (led and directed by facilitators)
* To foster the bonds of friendship between Catholics and other people of goodwill in our parishes.
Elements
5 sessions, each one-hour to one-and-a-quarter hours in length.
Host Parishes & Facilitators
List to be posted in late August / early September
*
*
*
*
Dates, Times & Venues
List to be posted in late August / early September
*
*
*
Group Size
A maximum of fourteen participants.
This is to facilitate enquiry, sharing and getting to know one another.
Commitment (participants)
In addition to attending sessions participants will be encouraged to give one hour to reading, enquiry and reflection between sessions. This will greatly enrich discussion.
Course outline
Session 1 – Introduction (getting started)

Facilitators welcome participants and invite God's blessing on the group's time together
Facilitators offer introduction to course
Presentation on St. Paul and his writings (20 minutes)
Discussion based on presentation and participants perceptions of St. Paul
Facilitators introduce participants to bible reading (just a few paragraphs!) for next session
Closing prayer service drawing on a passage from St.Paul's writings and the group's earlier discussion.
Session 2 – 5 inclusive

Word of welcome and opening prayer
Everyone given an opportunity to share from their experience of engaging with St. Paul / their reading during the week
Presentation from facilitators
Guided Discussion (exploring how Paul's teaching is good news today)
Introduction to reading for next session (just a few pages!)
Closing Prayer Service.
Follow-up Opportunity
Should participants enjoy the experience follow up courses will be run during Lent 2023..
Cost
A donation of €15 would be appreciated. This will assist the diocese recoup the cost of bibles and booklets and contribute to light and heat in ventures. Facilitators very kindly give their time free-of-charge.
Reading Material
Participants in the habit of reading from the bible are encouraged to use their preferred bible between sessions.
During sessions will be encouraged to use the bibles provided. Thus everyone will be sharing the same translation and footnotes.
All participants will also receive a short booklet containing additional reading material (just a few pages per session) and questions to prompt reflection and prayer.
Booking of Places
To be assured of a place please communicate your interest in participating to your local priest or parish secretary or to Justin in the Elphin Diocese's Pastoral & Faith Development Services Office.
More specific information will be posted once host parishes are listed.
Further Enquiries
Please ring, text or email Justin on 087 6171526 / [email protected]
Updated 29/6/2022.